Writing a winning CV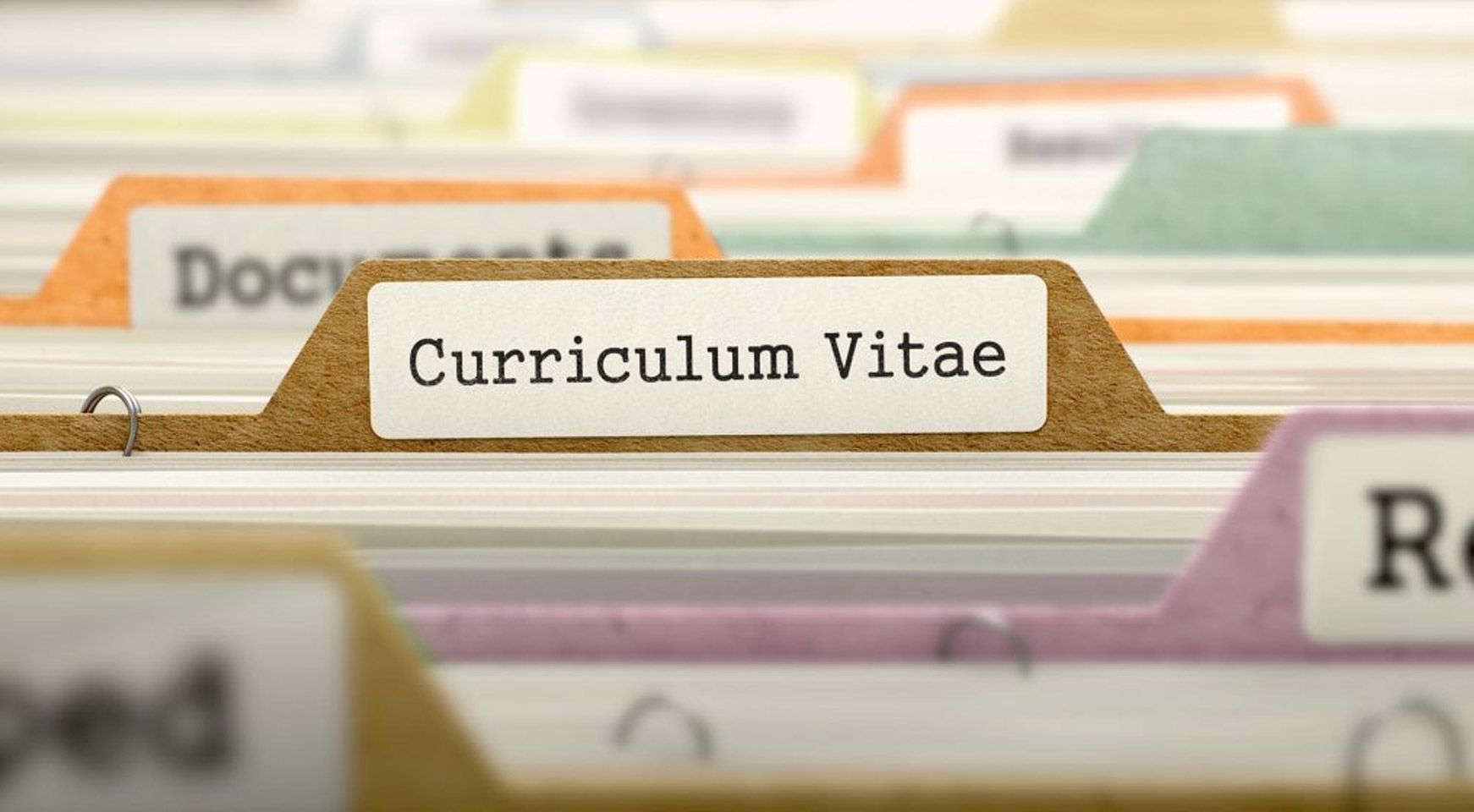 Your CV, or curriculum vitae, is your chance to shine. It's the opportunity to show prospective employers what makes you suitable for the role and why they should choose you over other candidates.
It's competitive out there, so you've got to make yours stand out. No pressure.
Here's our advice for writing a winning CV.
Before you begin…
The first job is to familiarise yourself with the position being advertised. What skills are they asking for? What terminology are they using? You need to try and mirror this when writing your CV – a targeted CV will be much more effective than a generic one. If you're applying for more than one job, tailor your CV for every application – it'll be well worth the effort when you land the job!
What to include on your CV
So, we've established that a tailored CV is essential, but what should you include on it?
Name and contact details
Your name will be the main heading, so make it stand out. Below that, include your phone number and email address. You can also include your address or town/city if that's your preference. Avoid using a novelty email address as it won't make a good first impression – and that's exactly what you want to create! Remember – you don't need to include your age or other personal details.
Personal statement
Your personal statement acts as the introduction to your CV. It's your opportunity to draw the reader in, giving them a summary of who you are, your main strengths and what you'll bring to the role. It needs to be succinct so keep it to three or four lines.
Work experience
This section is usually displayed in reverse chronological order – that is, your most recent experience listed first. Include the name of your employer, your job role and dates of employment.
Underneath each role, summarise your main responsibilities and most importantly, the results of your actions. So, instead of saying you 'led campaigns', say what happened as a result – i.e. 'increased enquiries by 250%'. The more specific you can be, the better. Obviously, the results need to be true!
You can include unpaid work experience here too, so don't be put off if you've got a limited employment history – you can still demonstrate your skills. Choose your words carefully – take a look at this article to read why verbs are essential.
Education and achievements
Again, start with your most recent education first. Include the name of your school/college/university, the dates you attended and the grades you achieved. Have you gained any professional accreditations or been recognised for the work you've done? Make sure you include them.
If you've been to university, list any relevant modules or placements that add weight to your application. Equally, if you've done an apprenticeship, list any achievements or milestones. As your career progresses, you won't have as much space to list out your GCSE and A Level subjects, so a summary of grades will suffice (it's worth highlighting maths and English GSCEs though).
Key skills
Think of this section as the chance to boost your profile. What else can you bring to the role?
IT skills – list your level of competency for each area
Do you hold a driving licence?
Do you speak any other languages?
Any health and safety training you've had
Only include skills that apply to the role or those that complement your profile.
Interests and hobbies
This section is a great place to demonstrate your passions and motivation. It can be tempting to tell your prospective employer all your interests but try to keep it relevant to the role you're applying for. For example, if you're the captain of a sports team outside of work, it will demonstrate that you're a team player as well as possessing leadership skills.
References
Most prospective employers will ask for the details of at least two referees to be included and they'll usually want that to include your current or most recent employer. If you don't have space to add their details, or if you don't want to give the details at this stage of the application, it's acceptable to write 'Referees available on request'. Whatever you do, make sure you ask your referees if they're happy to be contacted before you pass on their details to your prospective employer!
How to present your CV
How you present your CV is just as important as what you include. Here are some guidelines:
A clear layout – headings for each section is essential
An easy to read font in a reasonable size – avoid creating accessibility issues
Space the text out – it'll make for a more enjoyable reading experience
No longer than two sides long – if you can master the skill of tailoring your CV, you should be able to highlight everything you need to within this length. More senior roles may need three sides but stick to two as a general rule. A way to make this easier is to create one master CV where you list all your jobs over time – then, when you're applying for a job you can extract all the relevant information from it. It's also a good way to remember all the experience you've gained over the years!
Avoid unexplained gaps on your CV
Proofread – we can't emphasise this enough! Spelling and grammar mistakes look careless and don't give a good impression – and after spending all those hours putting your CV together that's the last thing you want to do! Printing it out to read and reading aloud will make it easier to spot mistakes. Ask someone else to read it too – a fresh pair of eyes works wonders.
When it's written, put it aside (if you've got the luxury of time) and come back to it when you've had a break. Check your CV against the job advert one last time and make sure you've shown how you meet the requirements of the role. Most prospective employers will also ask for a cover letter, so that'll give you the opportunity to go into more detail if you need to.
As recruitment specialists, our role is to help candidates demonstrate their skills and land their dream job. If you're looking for a new role and need help writing a winning CV, get in touch.