"Wing Wonder" Phoebe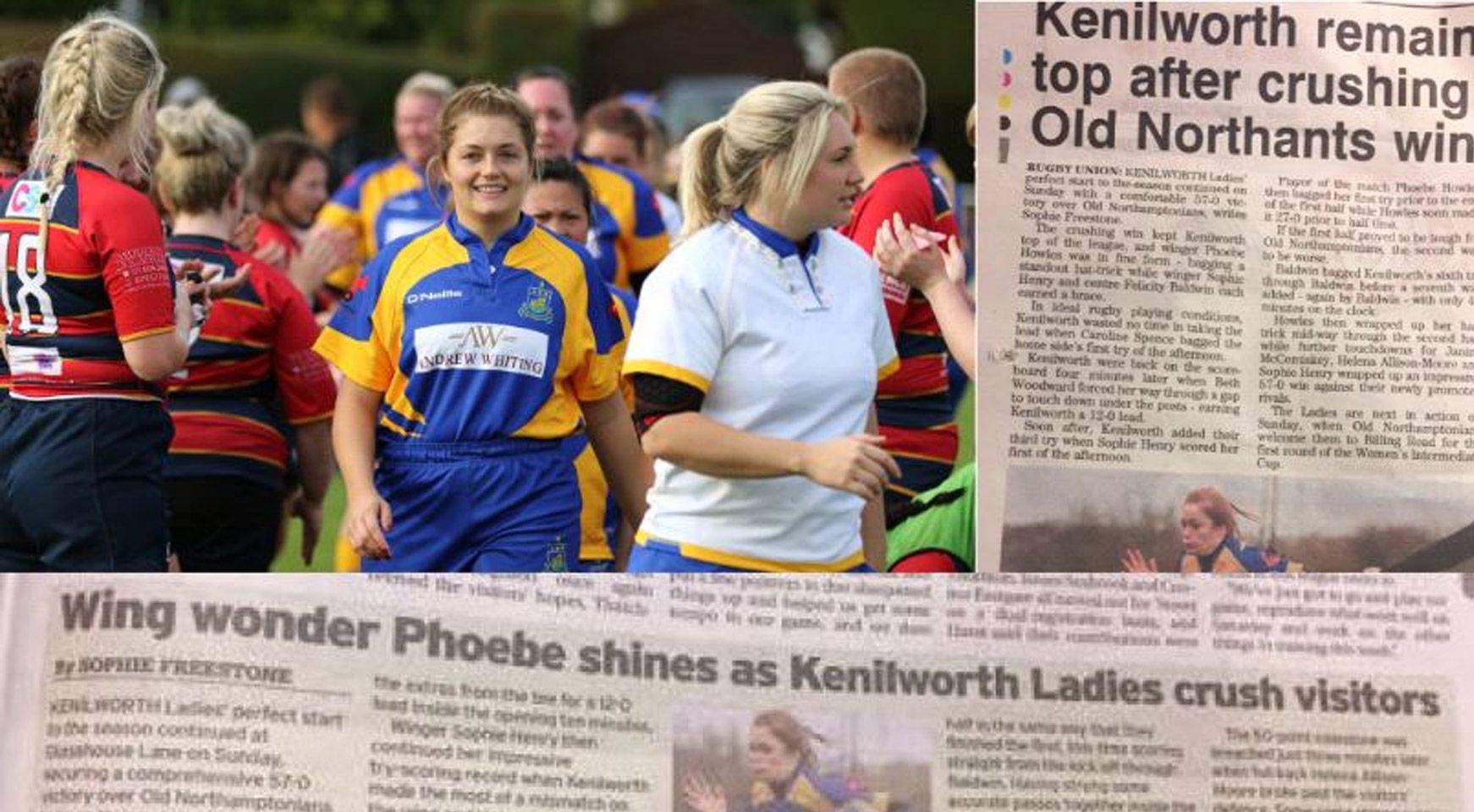 Our very own "Wing Wonder" Phoebe has been in the papers on account of her outstanding performance at last Sundays Women's Cup Match against Old Northamptonians – helping her team Kenilworth stay top of the table!
Learn more about Phoebe, her approach to rugby and work:
So Phoebe, tell us about you!
Phoebe Howles, 26 years old, born in Leamington Spa but brought up in Shipston-on-Stour; I lived there for 21 years and now I'm in the beautiful Ilmington! I have been working in the Recruitment Industry for about three years now, and over half of that time has been here at Hamlin Knight.
How long have you been playing rugby and what sparked your interest in the game?
Ha-ha! Well I have been playing rugby since I was 11 years old, my interest was sparked (very slowly) when a family member set up a ladies touch team – I actually hated it to begin with!
Now I can't get enough! I play for Kenilworth Ladies RFC and Warwickshire County, and I'm sponsored by Cotswold Distillery.
What team do you support?
I support Wasps FC men and of course, the Red Roses!!
Are there any similarities between how you play the game and how you work?
I feel there are some actually; I apply the same attitude and mental preparation. I am very, very competitive so my desire to succeed and be the best I can be comes across in work and Rugby. I am always on time; I set a plan, targets, and most importantly – I have a close knit team both on and off the pitch.
What do you do here at Hamlin Knight?
I'm a Recruitment Support Coordinator. I help the consultants by reaching out to potential candidates, arranging interviews, advertising and I get to make the "good news" calls!
Favourite part of you job?
My favourite part of the job is of course making placements! Every one of them is different and I love the satisfaction of helping someone find a better job – it keeps me busy and driven!
To learn out more about Kenilworth Ladies RFC and their fixtures checkout the Facebook page HERE