Resilience – Adapt to change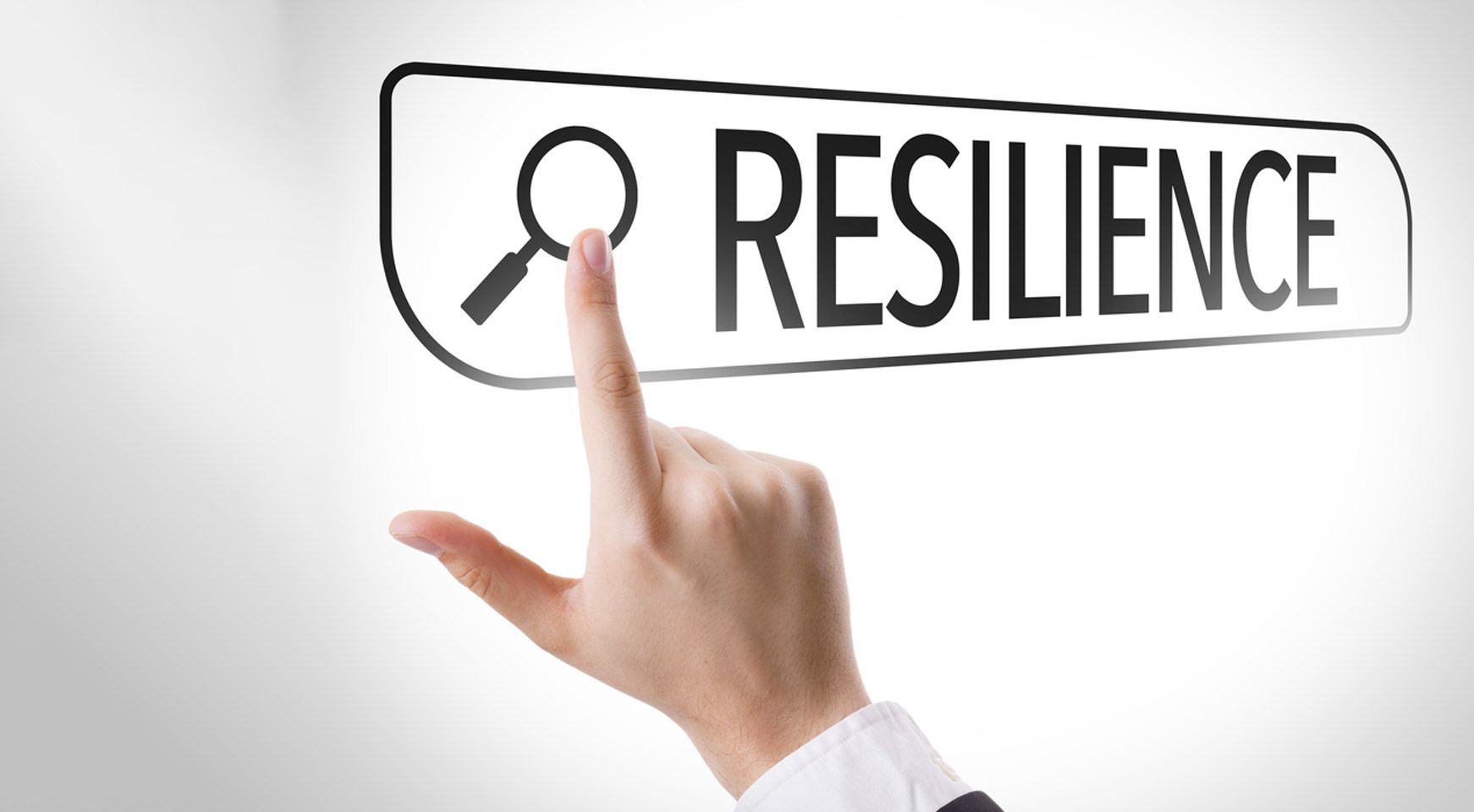 If there's one certainty in life it's that nothing is certain – ironic, isn't it? Everything around us, including ourselves, is in a constant state of change, so instead of trying to resist the inevitable, we might as well embrace it! This is where it helps to have resilience – 'The capacity to recover quickly from difficulties; toughness' (Oxford Dictionaries).
According to the CIPD (Chartered Institute of Personal Development): 'Resilience is now recognised as an important factor in the workplace. In the increasingly and endlessly turbulent context of today's working world, the resilience of both individuals and organisations becomes paramount in order to thrive and survive.' Therefore, a resilient and adaptable workforce is not only desired – it's required.
In fact, a 2014 study stated that by 2019, '91% of HR decision-makers think it is likely that people will be recruited on their ability to deal with change and uncertainty.'
What happens when you don't adapt to change? Introducing Thomas…
Thomas has been in his job for five years. In that time, his job hasn't changed much, but now the business faces significant restructuring. The problem is, Thomas is happy with his current routine and fears the unknown. He doesn't like the thought of going outside his comfort zone and he panics when faced with new tasks, particularly at short notice. But it's what the business needs.
What happens when you do adapt to change? Introducing Lorraine…
Lorraine has been in her job for four years. In that time, her role has continuously evolved to meet the ever-changing needs of the business. She's been pushed out of her comfort zone more times than she can remember – she didn't like it to begin with, but she's used to it now. She's become resilient. These experiences have meant she's built up a wider skill set, and new opportunities have arisen as a result. If a difficult task comes her way, she's learnt to see it as a challenge and stays calm. She's evolving with the business.
The aim of these examples is to show the importance of stepping out of your comfort zone. Change gives you the opportunity to learn, develop and gain perspective.
It's working for Lorraine. She pushed through that uncomfortable phase which has opened a world of opportunities, both professionally and personally. She's even become the digital champion for her department. Meanwhile, Thomas is at a crossroads. He may come to like his role as it develops, but if he doesn't, he'll have learnt from the experience. Perhaps he'll come to realise that actually, this role isn't for him anymore (in which case, we're here to help him!) – better for him and the organisation in the long run.
It's a bit like a snowball effect. The more change you experience, the more resilient you become and the better equipped you are to face future change, and ultimately, find what makes you happy. And we all know happy employees make more productive employees. A win-win for individuals and organisations.
Who are some of the most resilient people?
Leaders! Why? They've had to adapt to more change than you can shake a stick at. Cue inspirational quotes.
"Do not judge me by my successes, judge me by how many times I fell down and got back up again." – Nelson Mandela
"I always did something I was a little not ready to do. I think that's how you grow. When there's that moment of, 'Wow, I'm not really sure I can do this,' and you push through those moments, that's when you have a breakthrough." – Marissa Mayer
"Develop success from failures. Discouragement and failure are two of the surest stepping stones to success." – Dale Carnegie
"If you don't like something, change it. If you can't change it, change your attitude." – Maya Angelou
On that note, go forth, gain experience, build up resilience and embrace change! Good luck.