Karen's Hamlin Knight Diaries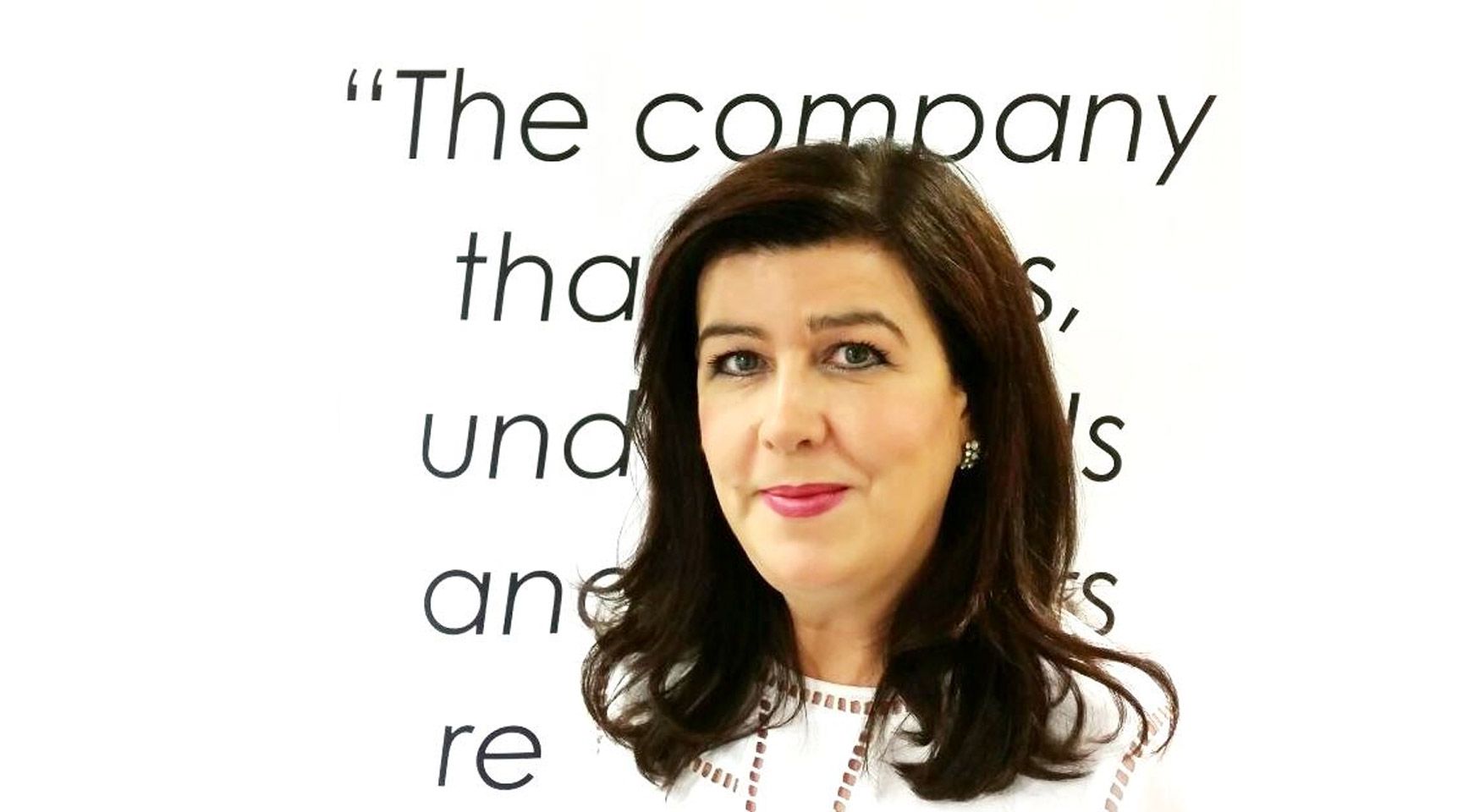 The Hamlin Knight Diaries are back! This month we have an original member of the business taking the lead, someone who has been with us since 1999. A person who has helped shape and build our Southern Hub in Uxbridge while staying true to our founding principles – Karen Balmer, our hands on Operations Director! Karen will be talking about herself, how she has kept our Southern Hub thriving and her recent dealings with up and coming global brand, The Designer Group.
Where to start! I'm Karen, originally from Liverpool (and proud) and married with one son. I've been living in North London for almost 30 years and yes, it's true, 18 years with Hamlin Knight! In fact I've spent as many years with the business as my son has been alive!- and If I think about it, that isn't where the similarities stop. Over the years Hamlin Knight has grown, and like a person, that hasn't been just physically; while our presence has grown as has our ability, perspective and maturity as an organisation. I believe that the most important part of growing up is learning that you have never finished learning, and while experience lends itself to wisdom it can also breed complacency – we must not just listen, but learn and understand. I firmly believe that it is this ethos of continuous improvement that's the driving force responsible for our 18 year legacy.
How do I lead the Southern Hub? Well, I feel very lucky to have such a like-minded, genuine team around me; they work so hard and keep me driven when I need that extra push. I only expect of them what I'd expect from myself, despite having a senior title I am still on the front lines side by side with my team. Working like this gives me an opportunity to lend my experience to the team, learn from their innovations and do what is really important to me – working hand in glove with our wonderful clients. I still love the consultant part of my job, getting to work with dynamic employers that drive our economy; and it's especially rewarding when you get to work with an organisation that shares your values and approach to work.
A great example of this is our relationship with a business called Designer Group, an Engineering Design company that uses cutting edge technology to enhance the management of construction. They relocated to Watford in 2015 and have since doubled in size! The Designer group have ambitious growth plans, already established in UK, Ireland, France, Africa & America they have set their eyes on the rest of the world. This success and ambition is fuelled by a desire for honesty, excellence and collaboration in their approach to work and their people. Music to my ears!
We hit it off! Sharing such similar values and approach to recruitment made the whole process a pleasure. I got a real opportunity to understand the business, not just who they are today but importantly who they want to be tomorrow. Over the last month alone I'm delighted to say we have placed three people, integral to supporting their plans and propelling the brand. Designer Group have been kind enough to send me a few words about what they think about us and our service –
"Hamlin Knight have successfully filled a number of key roles within our business in the last few years. They really take the time to understand our business, therefore being able to recommend the right candidates which are the right fit for us. I always find a lot of preparation goes into ensuring the suitability of the candidate before submitting any CV's.

It has been a pleasure to work with the Hamlin Knight team and I would not hesitate in recommending them to other prospective clients."

Kerry Noblett, HR & Business Development Director
I am very proud that we are capable of delivering recruitment excellence to the point of getting such a wonderful recommendation. We want more happy clients up and down the country, not for the glory but for the satisfaction of helping a business grow – so please drop us a line to see if we can help your organisation deliver its goals!
For more information about Designer Group visit their website